Sunday, October 1st at Mercer County Community College!
8:30 AM * Time subject to change
GPS Address: 1200 Old Trenton Road, West Windsor Township, NJ 08550
Please use the Old Trenton Road entrance upon arrival!
Event location on site: West Lot, closest to the Conference Center
Click here for a map of the campus.
Princeton community we heard you! We are so excited to bring our 5K Run and Walk to the Princeton area!
Together We Remember
The 5K Run & Walk is our opportunity to join together as individuals, families, and as a community to walk or run in memory of a loved one or someone significant in our lives.
Our event will be held on the beautiful campus of Mercer County Community College. (MCCC)
In the weeks leading up to the 5K Run & Walk, we will engage you in activities, challenges, messages of inspiration, and creative ways to involve your family and friends. Whether you participate individually, as part of a team, or virtually, you will be part of an amazing community of supporters coming together to raise awareness and funds for grieving families.
Join us as we run and walk in memory of those we have lost.
#IWalk4 #IRun4
Our Welcome Ceremony will take place on October 1st at 9:30 AM* at Mercer County Community College!
For a more detailed timeline and to learn more about our event, visit our About/FAQs page!
Register today, and we will see you on October 1st!
Please note: We will only be accepting a limited number of same day registrations, so please register online by September 27th!
The timeline is below. Please note that it will be subject to change.
8:30 AM Check In Opens
9:30 AM Welcome Ceremony
10:00 AM 5K Run & Walk Begin
10:45 AM Awards Tent opens
11:00 AM Kids Dash
11:30 AM Awards tent closes
12:30 PM Refreshment and Activity Tents close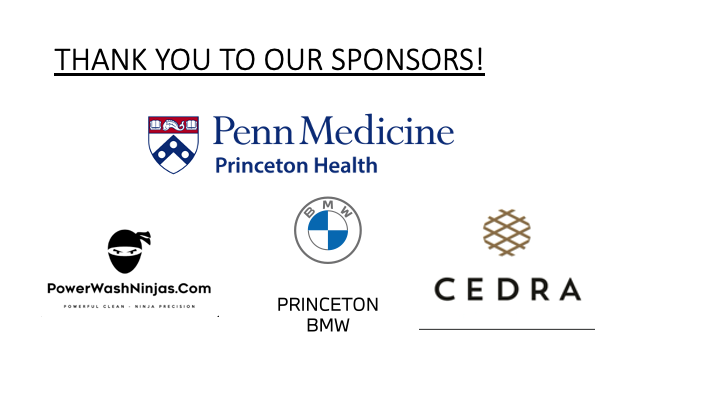 Donate:
Find a Participant or Team:
Participate:
Top Donors
Guy Langford
Alex Shahidi
Peter Giller
Jean Frydman
Stephen Shueh